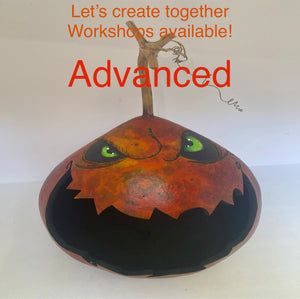 Join me in creating your own creepy eyed gourd candy dish. I will supply everything you will need & guide you through all the steps in creating your own unique gourd candy dish. This will include a simple lesson in shading and highlighting with acrylic paint.
We will discuss some history on gourds, various uses & techniques in growing gourds.
Gourds seeds will be offered as well as light refreshments.
Remember to wear a paint & stain friendly outfit!